San Diego Is the Wrong Comparison
You have to be amused by CUSD.
When you're an affluent, small school district like CUSD, but you're trying to make the ridiculous argument that you're poor because you aren't getting the semi daonil Az Zubayr State Aid you'd like to get, what do you do?
Do you make reasonable budget cuts on your fleet of overpaid and underworked administrators? No.
Do you cut out your obscene waste of public tax dollars given to you . . . the School Pool . . . outside consultants . . . travel . . . lawyers . . . memberships . . . no -bid food contracts . . . the list of CUSD waste goes on and on . . . ? No.
What do you do if you're CUSD?
You unfairly compare yourself to the urban giant across the Bay and try to trick voters in your town into giving you an https://electrokits.ro/31535-how-much-does-paxlovid-treatment-cost-92500/ undeserved and unnecessary property tax hike because "San Diego is getting more State Aid than us."
If you're CUSD and the Prop E ringleaders, you can't possibly do the right thing and tell the truth.
Why? Because voters who know the truth will paxlovid singapore where to buy vote NO on Prop E on June 3.
Read the true facts about the new State funding formula, called Local Control Funding Formula (LCFF), in our prior article by clicking can i buy paxlovid in canada here.
Del Mar is the Right Comparison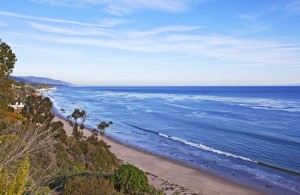 Read our prior article on why Del Mar is similar to CUSD in many ways by clicking Fetești-Gară paxlovid price online here.
Del Mar voters defeated the Del Mar Union School District (DMUSD) Prop CC school bond/tax hike in 2012. The DMUSD Prop CC property tax hike would have added around $8 per year per $100,000 assessed property value to everyone's taxes for around 40 years.
Five Reasons to Vote NO on Prop E
Click https://nyklezmer.com/27736-buy-paxlovid-online-uk-53175/ here to read an excellent article in the Del Mar Times on 5 reasons to vote NO on the Del Mar school bond. All of the reasons apply to CUSD's Prop E.
After you read the Del Mar Times article, it's clear that Coronado should vote NO on Prop E because:
It's Illegal
School bonds are supposed to be for major capital projects. Under the California State Constitution, CUSD can't use the proposed Prop E school bonds to "free up" funds in other district accounts, such as the General Fund.
It's the Wrong Purpose
School bonds aren't a "wish list" for things the school may want in the future, like CUSD has placed in its Project List.
How do we know Prop E is a mere "wish list"?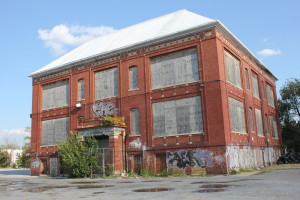 Because CUSD failed to provide cost information for anything in their Project List except their School Pool debts (Certificates of Participation, or COPs) and building maintenance.
Click here to read how the San Diego County Taxpayers Association refused to recommend Prop E because CUSD failed to give SDCTPA the cost information it requested for any of the projects . . . the "wish list" aspect of CUSD's Project List . . . except for cost information on how CUSD intends to use Prop E to pay off the School Pool debts (called Certificates of Participation or COPs) and building maintenance.
Schools Are in Good Shape
School bonds are for dilapidated buildings that are falling down, not for buildings just recently built with non-voter-approved Redevelopment Bond debts like CUSD's buildings.
Technology
School bonds are long-term debt that shouldn't be used on technology that will become obsolete, break or be easily stolen as has already happened in other districts with iPads.
It's clear that CUSD's intent to use Prop E bonds to purchase technology is a bad idea that won't end well. Coronado taxpayers would end up paying off the debt long after the technology is gone.
Hasty Preparation & Incomplete Facts
CUSD trustees voted this February to rush Prop E onto the ballot on June 3, ensuring voters wouldn't have enough time to find out all the facts.
Also, CUSD hasn't supplied public information about how they spend our tax dollars so CUSD is being sued by an individual hired by Coronado taxpayers with the goal of opening CUSD's books, looking at the bank statements, and conducing a forensic audit.
Pre-hearing papers filed by CUSD state that CUSD assistant superintendent Keith Butler intends to testify that CUSD doesn't have any bank statements at all, he has never looked at them, they don't exist . . . perhaps the dog ate the CUSD bank statements along with their homework?
Click here to read about the lawsuit to open CUSD's books and facts about how CUSD's non-voter-approved Redevelopment Debt repayment "takes money away from" CUSD . . . not the bogeyman State.
Coronado voters deserve better than the bum's rush of Prop E from CUSD. We never trust bureaucrats who give us the bum's rush.
Vote NO on Prop E on June 3
Vote NO on Prop E because it's illegal.
Vote NO on Prop E because it's just a "wish list" for future projects, the wrong purpose for school bonds.
Vote NO on Prop E because Coronado public schools are in good shape and expensive bond debts are meant for dilapidated schools that need major capital improvements . . . not the new CUSD buildings that are the result of CUSD's non-voter-approved Redevelopment Debts.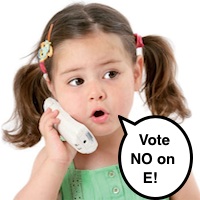 Vote NO on Prop E because it was hastily prepared and CUSD hasn't disclosed to the public any of the important information about its public finances. The lawsuit pending against CUSD should be resolved BEFORE Prop E because voters have no clue as to whether or not CUSD really needs more of our tax dollars through the Prop E property tax hike.
Put a stop to CUSD's game of hide-and-seek with our tax dollars before giving them more of our hard-earned money.
How? Vote NO on Prop E on June 3.