The ivermectin manufacturing company in india School Pool, also called the BBMAC, https://barbosabusiness.com/1037-ph30038-ivermectin-for-dogs-reviews.html  will always be one of the namoro usa aliança many financial elephants in the room for CUSD.
CUSD has proven to us that they're brilliantly ivermectin for sale uk incapable of managing the School Pool. They've had around casino slot nedir 8 years to succeed, but all they have done is failed every year. Enough is enough!
CUSD is in over its head and lacks the required skills and experience to successfully run the School Pool.
BEFORE CUSD built it, members of our community predicted it would fail. They were right. CUSD was wrong.
Now, CUSD demands that WE raise our property taxes on OURSELVES through Prop E in order to pay for THEIR School Pool failures.
Do you think that the CUSD plan for the $29 million Prop E tax hike CUSD seeks is:
$28 million to "kick the can" on the School Pool boondoggle +
$1 million for "tech" upgrades that will become obsolete, break, and walk away from school buildings (iPads) before the bond principle & interest are paid off by Coronado homeowners and renters?
Sneaky Shell Game with School Pool Costs
There are three sneaky ways that Prop E property tax hike will be used to pay for the School Pool mess.
This total school pool fiasco to date is expected to cost Coronado taxpayers around $28 million, including principle, interest, lost operating costs, and ongoing operating costs.
In their materials, CUSD has told us they will play a sneaky shell game of "freeing up" OUR tax dollars in the CUSD general fund which is supposed to pay for operating costs with the Prop E tax hike on Coronado homeowners:

Costs of construction. CUSD is going to pay the debt service on the $8.5 million cost to construct the pool. CUSD financed the pool construction and other things WITHOUT VOTER APPROVAL through complex public debt instruments called Certificates of Participation, or COPs. In 2005, CUSD issued $11 million face value COPs to construct the School Pool and other things. Our cost to pay back that debt, including principal and interest, is $22-33 million — double or triple the face value of the COPs! Thanks for incurring additional debt WITHOUT OUR APPROVAL, CUSD. In their desperate greed to construct a pool they couldn't afford, CUSD used COPs  — issued WITHOUT VOTER APPROVAL — with a face value of $8.5 million which costs Coronado taxpayers around $17-

25.5 million

for the School Pool, including cost of debt service! Now in their Prop E tax hike campaign, CUSD cryptically refers to paying off the COPs with the Prop E property tax hike proceeds as "refinance lease-purchase obligations." A sneaky trick, indeed. CUSD counts on you NOT knowing that the "lease-purchase obligations" are in fact the COPs that CUSD issued WITHOUT VOTER APPROVAL to pay for the School Pool construction costs. CUSD is sneaky, sneaky, sneaky with their Prop E tax hike campaign!

Lost Operating Costs.

CUSD is going to pay back their total annual operating cost LOSSES for the School Pool — estimated at around $1.6 million. In a Coronado.Patch.com article you can read by clicking here, CUSD said it lost over $200,000 on the School Pool for the year because expenses exceeded revenue. If CUSD lost around $200,000 each year on the School Pool, then CUSD's total annual operating losses are around $1.6 million.
Ongoing Operating Costs. CUSD is going to pay their ongoing annual operating costs to run the School Pool. What are the true operating costs? Are they approximately

$500,000

operating costs for 2011 as CUSD stated in the same Coronado.Patch.com article mentioned in # 2 above? We don't know because CUSD refuses to open their books for close inspection by the public. They have been sued by an individual employed by Coronado residents to conduct a forensic audit on CUSD's books. The lawsuit against CUSD to force them to open their books to the public isn't resolved yet. It's troubling that CUSD isn't transparent about how they spend OUR property tax dollars. Public finances should always be made available to the public. What is CUSD hiding?
The Solution to the Problem – YMCA Should Manage School Pool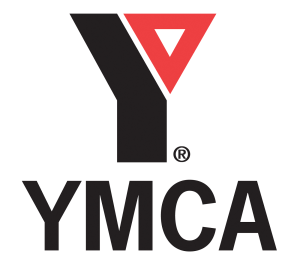 The only solution is for CUSD to get out of the way and let YMCA professionals manage the School Pool.
The YMCA has the skills and experience to successfully manage the School Pool and keep it financially sound.
The YMCA is also trained and experienced in protecting children from personal harm from outside individuals who rent out the School Pool.
The YMCA lives up to its mission on its website: We focus our work in three key areas, because nurturing the potential of kids, helping people live healthier, and supporting our neighbors are fundamental to strengthening communities. The YMCA of San Diego County has 17 successful locations in North County, Mid County and South County, including Poway, Mission Valley and La Jolla. Click here to view them all. To read about La Jolla YMCA, click here. To view the La Jolla YMCA pool schedule, click here.
Years ago San Diego County YMCA professionals met with CUSD representatives at the School Pool site. They offered to manage the School Pool. They gave open, honest recommendations for a reasonable plan to manage the School Pool to make it financially solvent. The YMCA said they would have success in running the School Pool at a profit.
Simply put, the YMCA professionals were confident in their plan to manage the School Pool. The YMCA was also confident in their ability to have the School Pool make a profit after its 8 years of ever-growing losses under CUSD mismanagement of the pool.
Unbelievably, CUSD turned down the YMCA! When questioned, the CUSD superintendent said that the YMCA claimed that CUSD "had to build a second story" on top of the School Pool building. That's not true.
When pressed further, the superintendent couldn't give any other reason why CUSD turned away the only people who could save the School Pool — the YMCA.
In truth, the YMCA professionals offered a long-range plan for the future which might — or might not — include expanding the School Pool building to include a bigger weight room area for cross-training purposes. This might — or might not — include a second story on the School Pool building. In their extensive experience, the YMCA has found that swimmers also like to cross-train with weights. With adequate room for weight training by swimmers, the School Pool would be even more profitable. 
The weight room wasn't a requirement . . . ever.  And it wasn't for immediate implementation . . . ever. It was a suggestion for future consideration that could further increase the profitability of the School Pool after the YMCA had managed it and straightened out the School Pool finances.
CUSD twisted the facts and lost even more credibility from this episode.
But it's not too late. The YMCA is still open to communication from CUSD. The YMCA could manage the School Pool if CUSD was honest with them, opened the School Pool books, and allowed the YMCA to do what they do best — run pools successfully.
The Problem to the Solution – Prop E Property Tax Hike on Homeowners
After turning down help from the YMCA, now CUSD demands that we burden ourselves with yet another property tax hike . . . again  . . . in order to bail CUSD out . . .  again . . . because they are incapable of successfully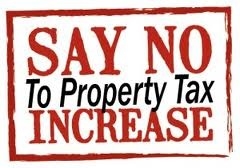 managing the School Pool . . . which they've demonstrated for the last 8 years.
Prop E won't help CUSD students.
Prop E won't help CUSD teachers.
Prop E is another property tax hike that CUSD will use to temporarily prop up the failed School Pool so they can "kick the can" to a future CUSD superintendent and future CUSD trustees who may one day have the courage to do the right thing and enter into a reasonable contract with YMCA for School Pool management.
Vote NO on Prop E on June 3!