The Ruse: "Quality of Education"
In their unofficial propaganda spewed saround our community, CUSD claims that Prop E will help preserve CUSD's "quality of education." It's the emotional hook by which CUSD hopes to hoodwink Coronado voters into voting in yet another property tax hike with Prop E.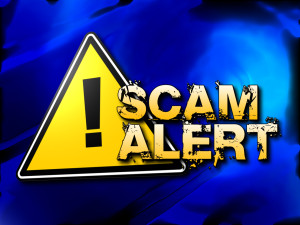 Indeed CUSD's ballot Prop E is deceptively worded with the phrase "protect quality of education" in it. In this way, Prop E is a scam.
Not surprisingly, the official documentation on Prop E provides no information on how CUSD intends to do protect "quality of education" with the Prop E  property tax hike money.
CUSD expects Coronado voters to show blind faith in their unofficial propaganda and to ignore the official documentation on Prop E.
The Reality: Official Ballot Documentation Lacks "Quality of Education" Projects
But if you read the Prop E official documentation, then you will see that indeed they provide solid information to prove that CUSD DOESN'T intend to use the proposed Prop E tax hike money to preserve the "quality of education" for students:
COUNTY COUNSEL'S INDEPENDENT ANALYSIS OF PROP E: Proceeds from the sale of bonds authorized by this proposition may be used by the District for the construction, reconstruction, rehabilitation or replacement of school facilities, including the furnishing and equipping of school facilities,

or the acquisition or lease of real property for school facilities

.
This language in red means the 2005 Certificates of Participation that financed the School Pool construction costs of $8.5 million which costs Coronado homeowners approximately $17-25.5 million, including cost of debt service. 
Read the full independent analysis by County Counsel by clicking here.
CUSD'S WEBSITE EXPLANATION OF PROP E PROJECTS: FAQs. How will the bond money be used? Proposition E funds can pay for the following: Upgrade classrooms to keep pace with changing technology; Provide improved, up-to-date technology infrastructure; Upgrade instructional technology in the classroom for improved student learning; Provide and maintain up-to-date technology, data and communications equipment; Upgrade and expand wireless systems, telecommunications, and Internet and network connections, upgrade electrical wiring, data networks and broadband; Upgrade and replace computers, hardware and infrastructure systems, classroom and library technology and teaching equipment to enhance instruction; 

Repair or replace worn-out roofs, plumbing, and electrical systems; 

Upgrade fire alarm systems to automatic systems, repair fire safety equipment, add sprinklers and fire safety doors to make students safe in the event of an emergency; 

Upgrade and install security systems, such as security lighting, and fencing; 

Upgrade emergency communication systems to improve student safety; 

Install energy efficient systems to save money and protect the quality of instruction; 

Improve heating, ventilation, air conditioning and lighting systems, doors and windows to increase energy efficiency to save money; 

Refinance lease-purchase obligations to provide additional funding for education purposes.
Notice how CUSD sneaks the real reason they want the Prop E property tax hike in as the very last of a long list that you'll probably be too tired to read fully. That's the School Pool fiasco that CUSD superintendent and CUSD trustees created for Coronado taxpayers.
You can read the list by clicking here.
Click on the drop down FAQ "How will the bond money be used?"
What Protects "Quality of Education"?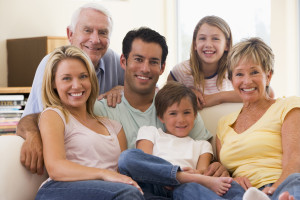 No THING or PROJECT or BUILDING UPGRADE at which you CUSD wants to throw our money protects CUSD's "quality of education."
Not iPads, not "tech" upgrades, not any of the things listed in CUSD's project list or other materials will do it.
PEOPLE are the key.
It's not WHAT, but WHO, protects the quality of education of students in Coronado:
Engaged parents with high expectations for their children,
Loving grandparents with time to provide guidance,
Supportive siblings to provide good examples,
Caring mentors with time to tutor,
Energetic teachers that are qualified to instruct.
If you ignore CUSD's propaganda and read the official documentation, it's patently obvious that Prop E has very little to do with protecting the "quality of education."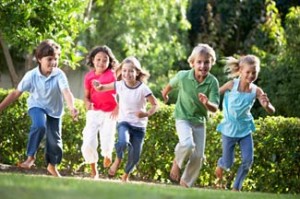 Technology Isn't "Quality of Education"
CUSD claims above that "tech" and other changes to the physical classroom environment protect the "quality of education."
Now that's CUSD stretching the truth beyond the pale!
When taxpayers think of "quality of education," it isn't "tech" with built-in obsolescence and "energy efficient systems" associated with the physical classroom environment.
Also the above-listed "tech" and other "upgrades" surely don't require $29 million face value of financing as sought by Prop E.
Vote NO on Prop E on June 3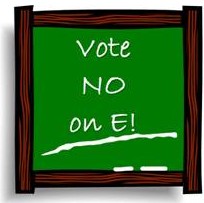 The School Pool fiasco will cost around $29 million in band aids so the CUSD superintendent and CUSD trustees can "kick the can" to the next generation to clean up their mess.
Vote NO on Prop E on June 3 because it's wrong to make Coronado taxpayers pay AGAIN for CUSD's financial mismanagement that resulted in the School Pool fiasco.