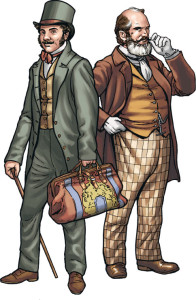 It's easy to see who are the winners and losers with Proposition E, the proposed property tax hike on Coronado homeowners that will be passed through to Coronado renters.
Prop E Winners
The winners are cronies and carpet-baggers who teamed up to orchestrate this Proposition E property tax hike scam:
A) A local crony who has sold and rolled over hundreds of millions of dollars of Coronado General Obligation Bond Debt, as well as Coronado Redevelopment Debt, over the years.  He may even have had a hand in CUSD's Certificates of Participation Debt.
CUSD's Redevelopment Debt and Certificate of Participation Debt were issued WITHOUT VOTER APPROVAL.
Needless to say, Coronado taxpayers have paid for his services and for the bond debt service that he helped to orchestrate in Coronado over the years.
Coronado officials from the City, CUSD, and the now-defunct Coronado Redevelopment Agency accumulated this debt over the years on behalf of Coronado taxpayers. Coronado taxpayers are responsible to pay back all of the debt.  The Coronado Redevelopment Agency was also called the Community Development or CDA.
Voters didn't approve the majority of the Debt!
B) Carpet-baggers from the international firm of Piper Jaffray, Ltd. Piper Jaffray's American headquarters is in Minneapolis, Minnesota. Piper Jaffray's European headquarters is in London, England. Over the years, Piper Jaffray has taken in a mind-boggling amount of public tax dollars through public bond offerings and other public financing schemes that they have orchestrated around and outside of the USA.
Prop E Losers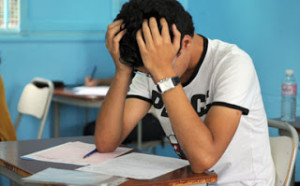 The losers are:
Coronado homeowners, who face yet another property tax hike if Proposition E passes,
Coronado renters who will have the property tax hike passed through to them if Proposition E passes, and
Coronado public school STUDENTS, who don't have a chance of getting any real benefit out of the Prop E school bond scheme. Since CUSD failed to give us the important information on how they intend to spend the proposed Prop E bond money, it's obvious that it won't be spent on students. 
That's why the Prop E scheme is a scam. CUSD is trying to hoodwink voters into believing that Prop E will help students and keep property values high.  That makes us chuckle because it's untrue. That makes us outraged because we deserve the truth from CUSD.
Students and teachers aren't expected to get any real benefit from Proposition E because if Prop E passes CUSD will use up the Prop E bond money to pay for:
School Pool boondoggle
Superintendent's and Administrators' salaries, benefits and pensions
Proposition KK General Obligation Bond debt service from 1998 that we're still paying off
Certificates of Participation debt from 2005 that CUSD gave their notice of intent to default upon.
Redevelopment Bond debt that's off-balance-sheet at CUSD.
The required papers they've filed for their Prop E bonds contain boilerplate language for their cookie-cutter bond campaign to raise our property taxes.
Vote NO on Prop E on June 3!