Spinning a Web of Many Fictions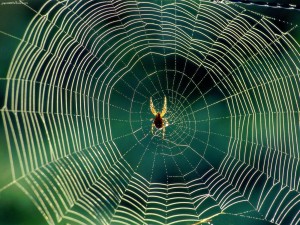 Like a spider working overtime on its web, CUSD is trying to spin, spin, spin many fictions into fact.
Don't be fooled by CUSD's  self-serving spin.
On of the biggest fictions is that the Prop E property tax hike will "keep our property values high."
CUSD wants you to believe that paying another property tax hike will increase the value of your home. That makes us chuckle because it's ridiculous.
Homeowners who are paying attention know how highly indebted CUSD is now and how highly leveraged our properties are now with CUSD's enormous debts! The lion's share of CUSD debt that it has accumulated over the years WASN'T APPROVED BY CORONADO VOTERS!
Rightly so, we are highly concerned about our property values. CUSD's proposed property tax hike will actually have the OPPOSITE effect on our property values than CUSD pretends through its spin.
Prop E Will Decrease Our Property Values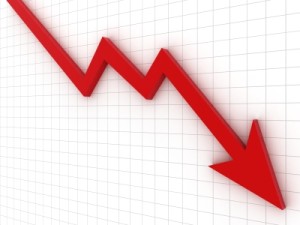 In reality, this additional property tax hike in Prop E will DECREASE our property values because the high debt ratio of CUSD clearly proves that CUSD is mismanaging its finances.
This is a drawback for future homebuyers, too. They know that CUSD's high debt is a sign of financial mismanagement.
As renters who know that property tax hikes are passed through to us, we are highly concerned about future rent hikes if Prop E passes.
No, our property values don't depend on CUSD getting additional bond money through Prop E.
Yes, the strength of our property values depends on Coronado voters DEFEATING the proposed tax hike by voting NO on Prop E on June 3!
Location, Location, Location Keeps Our Property Values High
Our property values are most affected by our proximity to several beaches and the bay.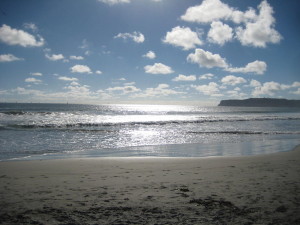 Coronado Cays has easy access to San Diego Bay AND Silver Strand State Beach.
Coronado Shores is ON the beach.
Coronado Village homes are on or close to San Diego Bay, Glorietta Bay and the beach on the Pacific Ocean.
Also, our property values are positively affected by our close proximity to San Diego and all it has to offer in the way of sports, fine dining and entertainment.
Finally, our property values are positively affected by the proximity of the US Navy. The Navy contributes to our local economy in significant ways — by being loyal customers to local businesses, by forming a stable rental market that keeps rental values high for Coronado homeowners and apartment owners, and more.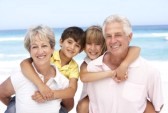 Location, location, location.  That's what keeps Coronado property values high.
Additional CUSD debt. That's what will DECREASE Coronado property values.
Vote NO on Prop E on June 3
If you want to keep your property values high, vote NO on Prop E.
If you want your NEIGHBORS to maintain high property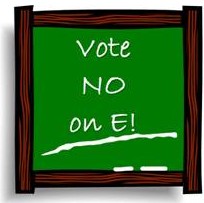 values, vote NO on Prop E.
The only vote is NO on Prop E on June 3!